Metal Carports in Florence, SC
Customize and purchase lasting metal carports for Florence, South Carolina online!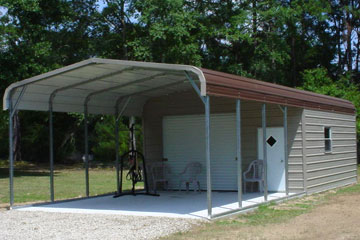 EZCarports.com in Florence, SC is the best place to find durable carports to store anything from cars and RVs, to boats and bikes, or equipment and power tools. All of the important things in your life can add up, and keeping those things protected from the weather is our priority.
Florence is a great place to live and have fun, whether you are hanging out at "Florence After Five" or taking a weekend away on the highway hub to any direction. While you're away from your house, though, your things are sitting outside taking on the heat, wind, and sand of a coastal city. We offer strong steel structured metal carports in Florence, SC to keep those belongings safe and protected.
Why buy from EZCarports? Our carports are steel structures with a 35 year warranty, treated with a "flo-coat" for the prevention of rust in areas of harsh climates. No matter if you're looking for a small structure or a place to store a big RV, you will get quality service and durable structures guaranteed.
Each steel structure comes with a 35 year factory warranty
Each carport comes treated with a "flow coat" for rust prevention
We offer quality service and manufacturing for every customer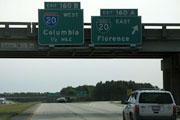 Our drive is to make your EZCarports experience simple and satisfying, and our easy online configurator gives options for anyone to build a structure that fits their needs best. With a 35 year warranty our metal carports in Florence, SC are guaranteed to protect your things for a long time.
We know that getting out is important to you, and our structures will keep your things protected while you're gone. Build and price online today or reach us at 877-204-8816 to speak with a professional about your storage needs.
If you need any further assistance, our FAQ page online is a helpful option for quick answers!
Check out our Carport Image Gallery to learn about our 3 different roof options available on metal carports for Florence, SC.