Reliable Carports in Fountain Inn, South Carolina
Customize and purchase steel carports online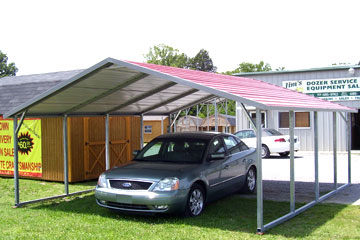 EZCarports.com in Fountain Inn, SC is home to the best place to find steel carports for all of your storage and protection needs from cars and RVs, to equipment and decorations. To keep all of your things preserved in this historical town is why we are here!
"The Diamond Tip of the Golden Strip" is undoubtedly one of the best places to reside, and I think that we can all agree that the preservation of our rich history keeps our southern values present. Over time, you have probably accumulated many belongings that need to be preserved as well, and EZCarports wants to provide structures to do just that. With cold winters like 2010 and humid summers like 2011, you need the most reliable carport to keep those things protection.
Why should you buy from EZCarports? All of our carports are steel manufactured and treated with a flow coat to prevent rusting over years of use. Providing quality structures and great customer service has been our biggest priorities for over 35 years, and we aim to give you the same treatment.
Each steel structure comes with a 35 year factory warranty
Every structure comes with a "flow coat" for rust prevention
Delivery and Assembly time consistently 50% less than competitors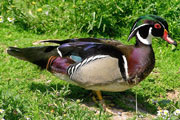 We aim to make your EZCarports experience as enjoyable and care-free as possible, and our simple online configurator will give you the options to build a structure that fits your needs best.
While you keep your traditions and stories preserved, we will keep your belongings safe from the years as well! Construct and price online today or reach one us Toll Free at 877-204-8816 and one of our professionals will be happy to assist your needs.
If you need any further assistance, our FAQ page online is a helpful option for quick answers!
Check out our Carport Image Gallery to learn about our 3 different roof options.