Metal Carports in Greenville, SC
Free Delivery and Installation for metal carports in Greenville, SC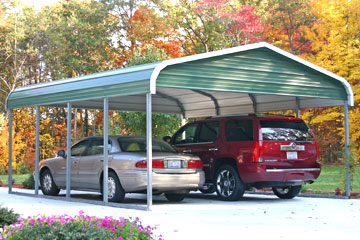 EZCarports.com in Greenville, SC is home to dependable carports to keep all of your cars and boats, RVs and tractors, or tools and equipment safe from the weather. Things that are important to you often sit outside, and keeping the weather off of your investments is a necessity to keep them going.
Greenville is a city that likes to get out and enjoy the surroundings. Whether you are catching a concert at the Bi-Lo center or shopping at the Haywood Mall, you will surely be having fun. While you are out we want you to know that your things at home are protected by a steel structure no matter what weather may show up.
Why should you buy from EZCarports? Our carports use a strong steel structure along with a 35 year warranty to keep your belongings protected for a lifetime. With 35 years of experience, quality manufacturing and customer service are our biggest priorities.
Our steel carports are a lifetime investment guaranteed to last
Each structure comes with a 35 year factory warranty
Delivery and Installation time up to 50% less than competitors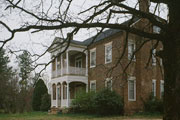 We aim to make your EZCarports experience as satisfying and easy as possible. Our online configurator will help you build a structure that will protect your belongings the best way. There are also many options to make your structure enclosed or colored to match your house.
While you are out enjoying Greenville's setting, we can help you protect your boats, cars, RVs, and jet-skis at home. No matter what type of weather comes your way, the steel structure and 35 year warranty of our metal carports in Greenville, SC will keep your things safe. Build and price online or reach us today at 877.204.8816 to speak with a representative about your carport needs.
If you need any further assistance, our FAQ page online is a helpful option for quick answers!
Check out our Carport Image Gallery to learn about our 3 different roof options for our metal carports in Greenville, SC.