Metal Carports in Hope Mills, NC online!

Affordable and reliable metal carports in Hope Mills, NC here!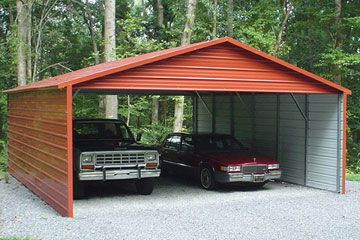 EZCarports.com is the best place to find metal carports in Hope Mills, NC. With our online configurator and pricing system, it will take you no time at all to design the exact carport of your choosing. If you're worried about the longevity of your car, then check out our site. We have a variety of options to choose from; you can either choose from a group of standard carports, or design one yourself with our configurator. Either way, you can be certain that the carport you receive will be of the highest quality and will last you for decades.
Our Carport Configurator is a pretty thorough device; from the specific dimensions to the added features, it makes sure that you have exactly what you need for metal carports in Hope Mills, NC. All you have to do is enter your zip code, choose the specifications you need, and we'll give you a cost that includes transportation.
But there's more to sweeten the deal!
35 year warranty on all certified buildings.
Delivery and Installation is free.
We deliver in half the time that most other companies do!
When it comes to protecting your vehicle from the elements, we take it very seriously to make sure that each customer is more than satisfied with the protection they receive. We are able to sell a ton of carports for such a good price because our reputation is one of reliability and strength, and we intend to hold on to that. So give our site a glance, and if you have any questions, we can answer them with our FAQ page or one of our representatives can talk to you about metal carports in Hope Mills, NC at this number: 877-204-8816 .