Metal carports in Lenoir, NC
Design and purchase metal carports in Lenoir, NC online today!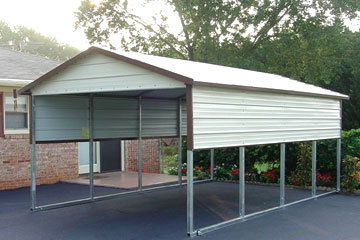 EZCarports.com is the #1 place to find the metal carports in Lenoir, NC that are manufactured in the USA. As home of the "Broyhill Furniture," Lenoir is a place that takes pride in US manufacturing. With products "made in the USA," comes quality craftsmanship and honest business.
You have many valuable things that sit outside and take the weather through all times of the year. To make sure that those things last, whether it be your car, boat, furniture, bike, or RV, they deserve to be protected. Our carports will ensure that your things are protected from the weather.
Why choose metal carports in Lenoir, NC from EZCarports? Unlike competition, we offer fully USA manufactured carports and a 35 year warranty that will make your carport an investment that lasts for years. Whether you are storing Lenoir's fine furniture or protecting your vehicle, our structures will provide the most reliable shelter. With 35 years of experience in the industry, we take pride in the carports that we produce.
Our carports are steel manufactured and guaranteed to last
Delivery and assembly time consistently 50% less than competitors
We offer USA products with 35 year factory warranty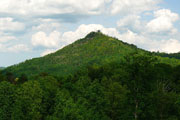 Our USA made carports will store and protect your belongings for years to come. With a 35 year warranty on all carports, we want you to know that our products will last. Our user friendly website allows anyone to use a configurator that will help decide which carport will satisfy their needs.
The belongings that are closest to you deserve to be protected from the weather, and that protection is what we can give you. Build and price today online or call 877-204-8816 , we are happy to assist you at any time. We hope that you continue to find worth in USA products!
I you need any further assistance or quick answers, consult our convenient FAQ page online at any time.
Check out our Carport Image Gallery to learn about our 3 different roof options.