Metal Carports in Morganton, NC
Customize and purchase durable metal carports in Morganton, NC !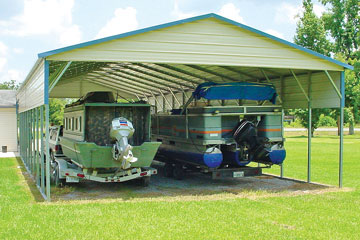 EZCarports.com in Morganton, NC is the best place to find durable steel carports that fit all of your storage needs from cars, to farm equipment, to Christmas decorations and power tools. . All of the things in your life can add up, and keeping the weather off of your investments is why we're here.
The weather here in Morganton was rough in 2009 and 2010, but our structures are strong enough to withstand heavy snow and the high quality paint is durable enough to withstand the hot summer's beating sun. We have relied on precision manufacturing for over 35 years to ensure that our metal structures will last for decades.
Why should you buy metal carports in Morganton, NC from EZCarports? Quality and customer service are our highest priorities. No matter if you're looking for a small carport or a carport that's larger than life, you'll get the same great quality with the same customer service as everyone else.
Our carports are a lifetime investment that are guaranteed to last
Every carport comes with a 35 year factory warranty
Delivery and Installation time is up to 50% less than other carport companies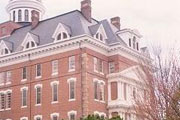 We strive to make your shopping experience as easy and enjoyable as possible. Our simple configurator allows anyone to quickly build a structure that will perfectly fit their needs and our Standard Carports page is great for anyone who wants to browse our carport photos.
We can't change the weather, but we can help you protect your vehicles, machinery, equipment, and other possessions from it. Our 35 year warranty will let you know that our carports are here to stay! Build and price today or call Toll Free 877-204-8816 to speak with an EZCarports representative about your needs.
Make sure to consult our convenient FAQ page online for quick answers to any questions that you do have.
Check out our Carport Image Gallery to learn about our 3 different roof options available for metal carports in Morganton, NC.