Metal Carports in Rocky Mount, NC

Free Delivery and Installation on Metal Carports in Rocky Mount, NC !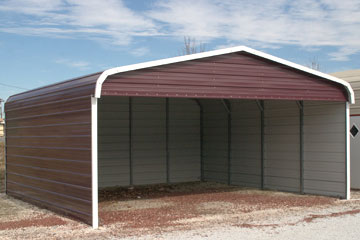 Metal carports in Rocky Mount, NC from EZCarports.com is a great way to keep out Mother Nature and her weather arsenal. When it comes to Rain, Sleet, Snow, Dry heat, blistering sunrays, your car can take quite a beating, especially in Rockymount where the weather can change on a dime. For these reasons and more, Carports.com has a carport or metal structure for you! If you're worried about rust, chipped paint, or even just an extremely hot car in the summer, consider buying a carport from ezcarports.com.
What it comes down to is the most durable, pragmatic carport, for the most feasible and reasonable price. The balance of these two things is what we do best. That's right! We offer you a great carport for a great price, and almost the entire process can be taken care of online with little or no hassle, using our configurator or order by photo options!
Did we mention?
Delivery and installation time is up to 50% less than our leading competitors.
We understand that our carports are a lifetime investment, so we build them to last, with a 35 year warranty .
We have outstanding relationships with previous customers that illustrate our ability to meet your needs, whatever they may be.
Our configurator is easy to use and, you'll find, you can quickly see just how much a brand new, colored, walled in or not carport will cost. We understand you are trying to get on with your busy life, so we've made our site as simple as possible, placing the carport immediately in front of you.
If you have any questions or want to construct your own carport, garage, or any other metal structure, check out our FAQ page at Ezcarports.com, or give us a call at 877-204-8816 .
Make sure to consult our convenient FAQ page online for quick answers to any questions that you do have.
Check out our Carport Image Gallery to learn about our 3 different roof options available for metal carports in Rocky Mount, NC.