Metal Carports Simpsonville SC
Metal

Carports to Protect your Cars, RV's, Boats, and Equipment in South Carolina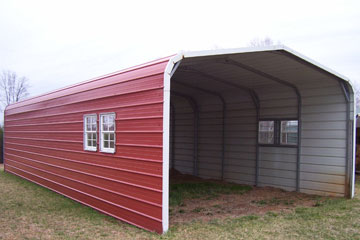 Click Here to View our Image Gallery
EZCarports.com is selling metal carports in Simpsonville SC and we're all about protection – we strive to ensure that whatever you put into your carport comes out exactly the same as it went in. We understand what it's like to worry about hail dinging up your car, waking up to find a tree laying across the hood, or just finding a car caked in pollen where you had left your freshly washed machine. Our goal is to make sure that you never have to worry about these things ever again, and not just with your car, our metal buildings can be built to cover RV's, boats, farm equipment, motorcycles, you can even enclose them and make a work shop or man cave, we do our best to off the best metal carports in Simpsonville SC. You can build and price a metal carport in Simpsonville SC that will fit your needs and your budget with our carport configurator.

Everyone has something they want to protect; Simpsonville was named as one of the top ten towns for families so as a town you've certainly done a good job keeping citizens safe, and we want to help you extend that excellent level of protection to your belongings. We've made the ordering process as easy as possible so you can order online from the comfort of your home or office, and we've also included a 35 year warranty on our certified buildings so you can rest easy knowing that your investment are protected, too.
Metal carports in Simpsonville SC feature :
Fast and free delivery and installation, or if you would prefer to build it yourself we'll take 5% off your order price for customers
35 year factory warranty on our certified buildings.
Fully customizable metal carports in Simpsonville SC, we let you design it right down to the color of the steel.
If you have any questions or concerns please call us at 877-204-8816 or check out our FAQ page for answers to quick questions.