Metal Carports in Stafford, VA

Customize and purchase metal carports in Stafford, VA online today!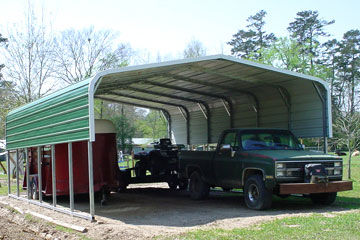 EZCarports.com provides the most durable metal carports in Stafford, VA to fit all of your storage and protection needs from cars and boats, to RVs and bikes, to equipment and power tools. All of your belongings deserve to be protected in the most durable structures available, and that's what we do!
SPECIAL! - Expedited Delivery and Installation Available for Metal Carport Customers in Virginia.

Visit our Virginia Speedy Delivery Page

for More Information
Stafford knows a thing or two about durable structures and how important they can be. The Aquia Creek Sandstone in our town was put to use in both the White House and the Capital Building. With that said, Stafford is home to many professionals of the civil service, the US Military, and federal government. We rely on both sound structures and brave individuals, but what about your belongings? They deserve the same treatment – durable protection – and that is why we are here.
Why should you buy from EZCarports? All of our carports are steel manufactured and guaranteed to last for a lifetime. With over 30 years in the industry, quality service has been our biggest priority as all of our structures come with a 35 year warranty.
Each steel structure comes with a 35 year factory warranty
Free delivery and installation with every carport
Many options to customize dimensions, color, and enclosure detailing
Our drive is to make your experience at EZCarports both easy and enjoyable, and our simple online configurator gives options for you to build a custom structure that fits your needs best.
While the nation depends on strong cities like Stafford, we want you to depend on our strong carports to protect your belongings! Build and price online today or reach us Toll Free at 877-204-8816 .
For further assistance and quick answers to any questions that you may have, consult our FAQ page online.
Consult our carport images for 3 different roof options available on metal carports in Stafford, VA.