Metal Carports in Washington, NC
Customize and purchase steel metal carports in Washington, NC online!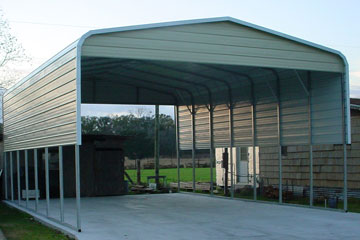 EZCarports.com is the best place to find steel metal carports in Washington, NC to fit all of your storage and protection needs from cars and boats, to fishing and sailing equipment, to antiques and sports memorabilia. For all of the things to do in this historic coastal town, we can protect your belongings from the weather around you.
"The Original Washington" was founded on the essence of American pride. Being a tight-knit coastal town settled close to the ECU Pirates, there is always something to do here and we accumulate a lot of stuff. Whether you need to protect that precious sailboat after an "inner banks" adventure, or you want to store your ECU decorations, EZCarports has the structures to do so.
Start building and pricing a carport today by using our simple and easy to use Carport Configurator . We advise you to look through the Standard Carports page to help find ideas for your own carport
Why should you buy from EZCarports? All of our carports are steel manufactured and treated with a flow coat to prevent rust through exposure to wind and sand. With 35 years of experience and a 35 year warranty for every carport, we take pride in quality service.
Friendly Customer Service 9am-9pm
Buy Online, Hassle Free
Best price Guarantee
Free Delivery
Free Installation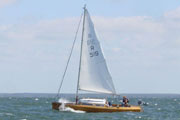 We aim to make your EZCarports experience as pleasing as possible, and our easy online configurator gives options for anyone to build a structure that fits their needs best.
So get out and enjoy your time here in Washington, knowing that your things are protected from the weather at home! Build and price online today or reach us Toll Free at 877-204-8816 .
Make sure to consult our convenient FAQ page online for quick answers to any questions that you do have.
Check out our Carpot Image Gallery to learn about our 3 available roof options for metal carports in Washington, NC.