Metal Carports in Wilkesboro, NC
Customize and purchase durable metal carports in Wilkesboro, NC online!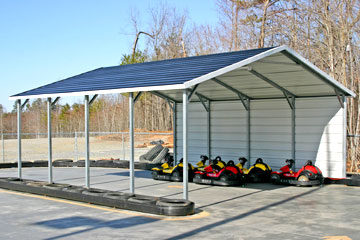 EZCarports.com in Wilkesboro, NC is the home of durable carports to fit all of your storage and protection needs from cars, to farm equipment, to Christmas decorations and power tools. For all of your things that have been crafted and for the things that mean the most to you, keeping them protected is very important.
Home to Merlefest and the center of local arts and crafts, Wilkesboro is an awesome place to take on a hobby. We have the best structures in the area to do just that, and with precision manufacturing in our local North Carolina space we provide the best protection for your belongings at an affordable price.
To begin building and pricing your new metal carport, go to the Carport Configurator page. Many of our customers have found it helpful to look through the Standard Carports page to find ideas and designs for their own carport.
Why buy from EZCarports? We strive off of high quality products and customer service, and we will provide you with all of your storage and protection needs. Relying on precision manufacturing for over 35 years, our metal structures are both reliable and durable.
Friendly Customer Service 9am-9pm
Buy Online, Hassle Free
Best price Guarantee
Free Delivery
Free Installation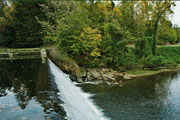 We strive to make your experience with us as enjoyable and easy as possible. With an outstanding reputation in our industry, we will give you first class service and durable carports that will protect all of your belongings and a 35 year warranty to guarantee it!
EZCarports can help you protect the vehicles, machinery, and other belongings that are important to you with metal carports in Wilkesboro, NC. Build and price today or call Toll Free 877-204-8816 to speak with a representative that can assist you.
Make sure to consult our convenient FAQ page online for quick answers to any questions that you do have.
Take a look at our Carport Image Gallery to view the 3 different roof options available on our metal carports in Wilkesboro, NC.