Metal Carports in Wilmington, NC

Free Delivery and Installation on metal carports in Wilmington, NC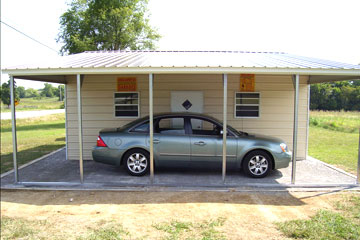 Wilmington, NC is a great place to go lounge on the beach. We get to look forward to hot summers, and mild winters. We're able to enjoy the outdoors, from the beach soaking in the sun, or strolling around enjoy the Orange Street Art fest ¸ you can smell the sea salt in the air. But whether it is bright and sunny outside or cold and rainy, you are going to need a good place to keep your precious belongings.
We provide carports that not only house your car, but also your other automotive and recreational property such as: lawnmowers, fishing poles, water skis, tools, and whatever else. And once you see the benefits from ordering from Ezcarports.com, you'll understand why we're the best when it comes to Carports from the factory to your house.
To begin building and pricing your own metal carport, go to our easy to use Carport Configurator page. A lot of customers have found it helpful to browse through the Standard Carports page to get ideas and motivation for their own carport designs.
What makes our metal carports in Wilmington, NC so good?
Friendly Customer Service 9am-9pm
Buy Online, Hassle Free
Best price Guarantee
Free Delivery
Free Installation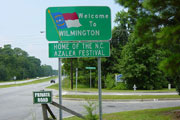 If you're still not convinced, check out our configurator online. Construct your carport at ezcarport.com, and find out what just how much you will save. The configurator is easy to use, simply decide how wide, tall, and long you'd like your building. Whether you'd like to add on walls, windows, a door or two, and you'll have it, with the price listed below! Then take a look at what our previous customers have said, and find out just how happy they are with their decision. And finally, take a look at the discounts and other extras at the bottom of our site!
If you have any further questions feel free to contact us Toll Free at 855-296-0037 or consult our FAQ page online for quick answers.
Check out our Carport Image Gallery to learn about our 3 different roof options available for metal carports in Wilmington, NC.